Andrew Raker, Fourth Generation Paint Manufacturing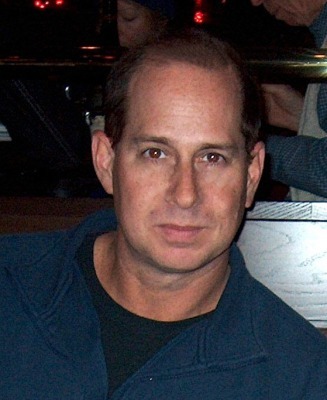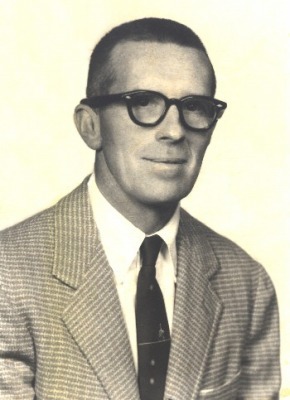 Clark Paint & Varnish Co., Inc. was founded 1928 by Fred Clark. Located at 966 Union Street in West Springfield, Massachusetts, the business was originally a one room operation. Mr. Clark sold his paint door to door. He had one employee who manufactured the paint. It was a very small though successful operation.
In 1945, Andy Raker's grandfather, Milford Raker, noticed an advertisement for a paint factory for sale in West Springfield, MA. Milford was a native of Scranton, Pennsylvania and owner of Raker Paint Factory in Scranton and Raker Paint Factory in Wilkes Barre, PA.
The Clark Paint ad piqued his interest and he traveled to see it. On his way to West Springfield, he traveled via Rt.5, Longmeadow Street in Longmeadow, MA. Milford was smitten with the beauty, peace and grace of stately Longmeadow St. It was a sharp contrast from Scranton, PA which was a coal mining town.
Clark Paint Factory was unimpressive and would need a lot of work to bring it up to speed with the booming post war times of the 1940s. Milford bought the business from Mr. Clark in 1947 and began the task of this "investment only" paint factory updating. He moved up temporarily and left his family in Scranton. But while here, the lure of New England became very appealing as a permanent home. A year later he brought his family from Scranton, PA and settled permanently in Longmeadow.
Raker Paint in Scranton, PA was started by Milford's father, Harry Raker, during the depression. Milford graduated from Cornell University and had to forego attending law school to come home and work during the height of the Great Depression. Raker Paint Factory was a fledgling business and due to the economy of 1929, there were little funds for graduate school. Fortunately, the paint business grew quickly since so many unemployed men provided a customer base for those with homes and idle time. They could add to the value of their homes while they waited to find work.
Andy's great grandfather, Harry, had several brothers. Milford helped them to establish many paint factories in New Jersey, New York and more in Pennsylvania. Milford also started a Clark Paint Factory in Hartford, CT. In the late 1950s he built a factory and laboratory for his chemist in Asbury Park, NJ for the entire family to utilize. They had several names in addition to Raker Paint, including Best Brothers Paint.
Clark Paint Factory in West Springfield was the area's first "discounter" with the slogan "Factory to You." Business was booming thanks to Clark high quality manufactured paint and many lines of wallpaper offered at the West Springfield location's retail store. After Milford's untimely death at age 52 in 1963, his wife Ruth Raker took the reins of Clark Paint Factory.
There were difficult times ahead. Competition became fierce with major discounters and chain operations moving into the area. Clark Paint Factory was surviving but shaky. Andrew Raker had spent his summers as a young boy working in the factory at Clark Paint. As business suffered, Andy found it necessary to take over in 1978. Several employees abruptly left shortly thereafter. At 18 year old, Andy found it necessary to devote all his time to keeping the business alive. Not only did he breathe life into it, he turned it around. He learned from the ground up how to formulate and manufacture paint, buy raw materials and run a business.
Today, Clark Paint & Varnish Co., Inc., with Andy Raker as president, is back in full force. The area's leading contractors and companies turn to Clark Paint for their architectural and industrial paint needs. Andy has added Benjamin Moore, Pittsburgh Paint, Pratt & Lambert, Cabot Stains, Insl-X to his own Clark Paint lines.
"Paint is our only business" states Andy. "We are specialists with a knowledgeable trained staff. People come from all over New England for our expert stain and paint matching. Our team is knowledgeable and relief upon by generations of customers. Clark Paint Factory is here to stay."